Solar Water Heating
In Hawaii, 40% of the average family's electric bill goes toward heating water.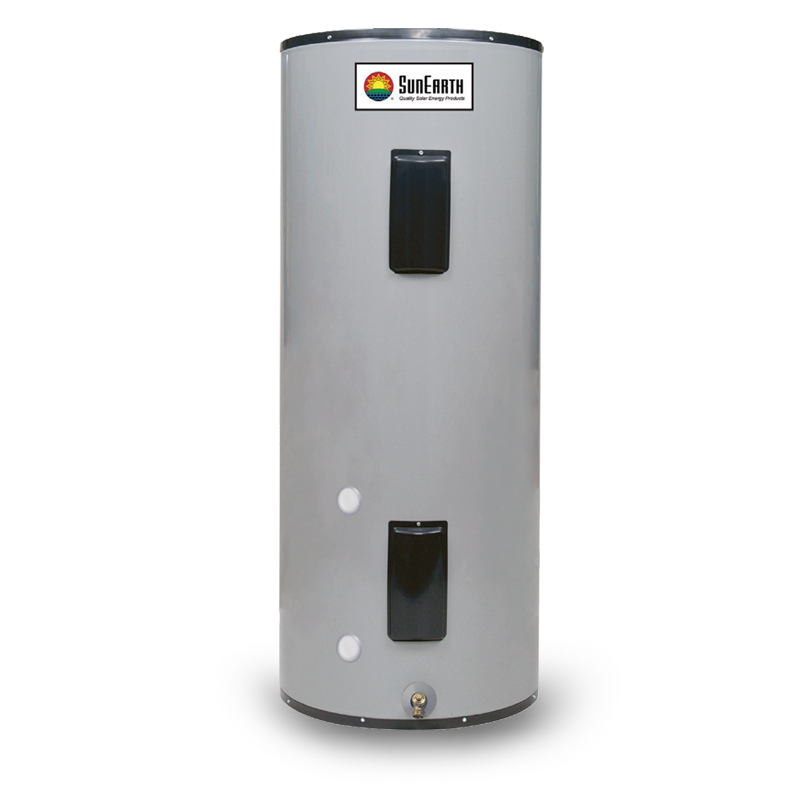 How Solar Water Heating Systems Work
Solar collectors on the roof of your home are connected through a series of pipes to a solar water tank. City water pressure forces the cool water in your tank up these pipes and into the solar collectors. The collectors trap the sun's heat and transfer it to the water inside.
When the water gets hot enough from the sun, the circulation pump transfers it back into the storage tank where it rises to the top of unit. The cool water, which remains near the bottom of the unit, is pumped to the solar collectors, completing the solar heating cycle.
The circulation pump will continue to run as long as the sun is up. In times of poor weather and heavy use, a timer-controlled, back-up heating element located in the solar water tank will ensure you have hot water.
Solar water heating benefits:
Cut water heater energy costs by 50-80%1
Utilize free energy from the sun to reduce the effect of utility rate increases
Claim up to 61% of your solar water heating system costs by utilizing State of Hawaii and federal tax credits
Receive a one-time $1,250 rebate from the State of Hawaii for solar water heaters installed on existing homes
Take advantage of low interest and zero interest loans through the Hawaii and Maui Solar Roofs Initiatives
Protect the environment by using clean, renewable energy
Read our customer success stories to see how much you can save.
Benefits of Alternate Energy, Inc's Solar Water Heating Systems
Alternate Energy's residential solar hot water heating systems are designed to provide the best combination of value, reliability, and trouble-free service. In order to maximize the lifespan of your system, we include the following features:
Service warranties:
5-year warranty on all parts and labor (After 5 years, a limited warranty applies.)
7-year warranty on all parts and labor for copper panel systems
Full customer support throughout the lifespan of the system
System and installation features:
Concealment of vertical water piping on walls
Three digital temperate gauges
Brass water heater fittings and stainless steel valve handles (replace default galvanized fittings and ball valves, respectively)
Hangar bolt-installed pipes and panels, which protect against leaks, keep water pipes free of debris, and allow for easy removal
Additional brass ball valve installation to allow for better isolation during system maintenance

Financing Options
Through partnerships with Central Pacific Bank and Hawaii State Federal Credit Union, AEI is proud to offer competitive financing options for split A/C, Solar Water Heating, and PV customers.
Learn More
Get the complete energy package.

products

Photovoltaic

Save on monthly electric bills and show your organization's commitment to protecting the environment.

LEARN MORE

products

Energy Efficient Air Conditioning

Mitsubishi Split Ductless AC systems are up to 40% more efficient than traditional HVAC systems.

LEARN MORE

products

Electric Vehicle Charging

The ChargePoint CT4000 Series gives station owners a more affordable, customizable and convenient way to help drivers make the switch to electric.

LEARN MORE