Jul 11, 2023
AEI receives 2022 Customer Service Excellence Award from Tesla!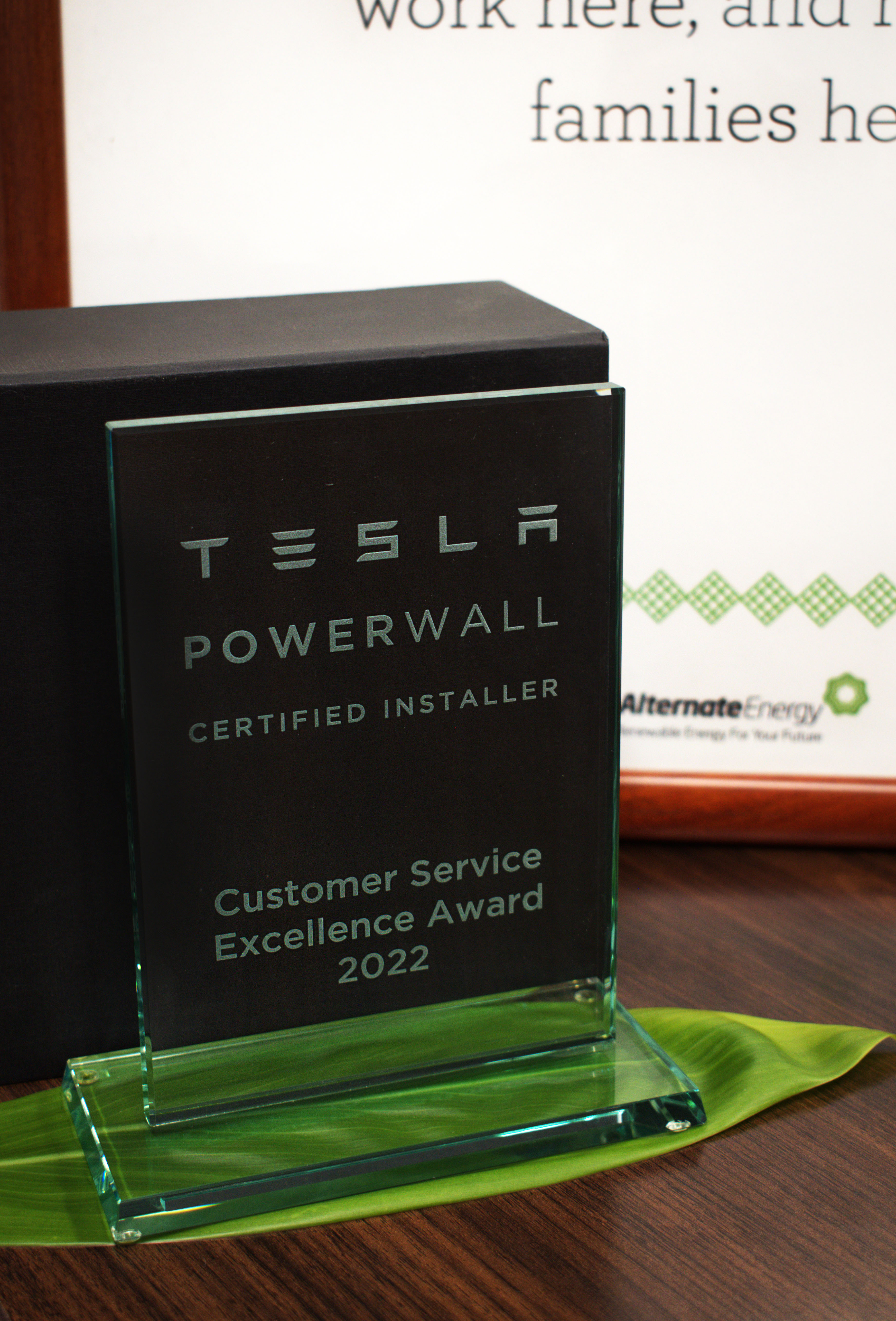 Alternate Energy is the only company in Hawaii to receive such a prestigious award from Tesla!

Alternate Energy has recently been awarded by Tesla, becoming Hawaii's only company to receive such an honor. This achievement highlights the company's commitment to promoting and advancing the use of alternative energy sources in the state of Hawaii. This is a testament to the company's unwavering commitment to harnessing renewable energy sources and its steadfast pursuit of excellence in the field of sustainable energy.
This is a significant milestone in the company's journey towards creating a better future for our planet through the innovative use of natural resources.
PV + Storage Solutions
Take control of your energy usage and savings with PV Storage Solutions from AEI. PV Storage Solutions are a combination of home battery technology and PV solar panels that allow you to capture excess power, store it onsite, and have it delivered when you need it, without exporting to the grid.
PV + Storage Solutions
More Articles
Community

Press

Hawaii Solar

Company News

Alternate Energy Hawaii wins 1st place 3rd year in a row!

LEARN MORE

Community

Press

Hawaii Solar

Company News

Alternate Energy receives "2022 Residential Installer of the Year Award" from Panasonic!

LEARN MORE