Jun 07, 2016
AEI's HVAC Foreman Assists Student with Sustainable AC Project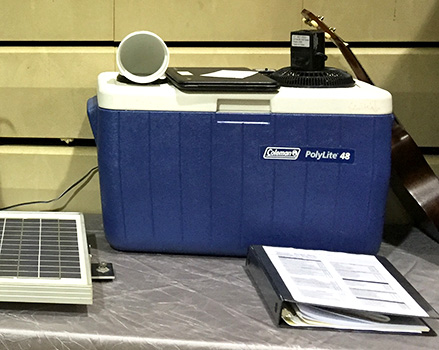 When AEI received a call from a Kaimuki High School teacher seeking a mentor for a student project on HVAC technology, Joel Weber, our HVAC Foreman, volunteered to assist. What started as a simple Q&A session turned into much more. Joel helped the student design and create a sustainable AC unit using a cooler, ice and some items from the "AEI graveyard." The Kaimuki students displayed their projects at an evening presentation during which they honored their mentors. 
A big thanks to Joel for so generously volunteering his time and helping shape the next generation of sustainable energy advocates!
Solar Water Heating
Utilize free energy from the sun and cut your monthly water heater energy costs by 50-80%.
Solar Water Heating
More Articles
Community

Press

Hawaii Solar

Company News

Alternate Energy receives "2022 Residential Installer of the Year Award" from Panasonic!

LEARN MORE

Press

Hawaii Solar

Company News

Alternate Energy named the first and only Panasonic Elite Installer in Hawaii!

LEARN MORE